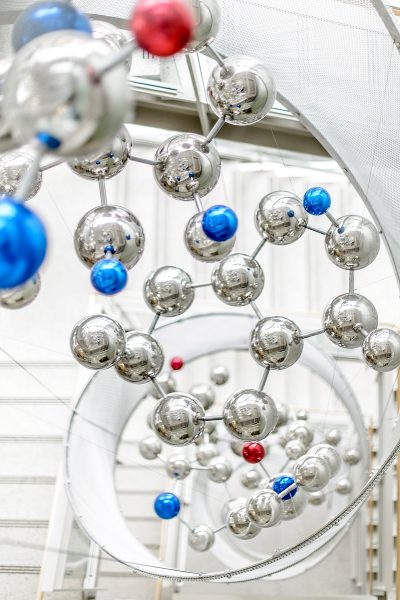 Technological innovations have revolutionized the scale and detail with which biological systems can be explored. With that revolution comes a new demand for scientists who transcend biological and computational sciences to seamlessly integrate complex datasets into quantitative and predictive models of biological systems.
To address this need, the Quantitative Biology Initiative (QBI) at UW-Madison is training the next generation of scientists who will work at the interface of computational, statistical, and quantitative biology. The QBI represents a university-wide initiative that brings together students and faculty from diverse departments, and utilizes the exceptional level of inter-departmental collaboration at UW-Madison to provide students outstanding training opportunities in interdisciplinary, collaborative research.
UW-Madison is also formalized the QBio PhD minor in quantitative biology. The QBio minor is designed to complement the depth of training in biological or quantitative sciences offered through existing PhD programs at UW-Madison, while providing students the unique training needed to work at the interface. QBio applicants can choose a base PhD program from a variety of top-ranked programs in the biological sciences (e.g. Genetics, Biochemistry, Microbiology, Cellular and Molecular Biology) and physical sciences (e.g. Computer Science, Statistics, Math, Chemistry, Engineering), depending on their backgrounds and interests. Research and coursework span four thematic areas in Computational, Statistical, Theoretical, and 'wet' Experimental Biology.
Find out more about QBI and the QBio PhD program on the associated page and Apply Today!